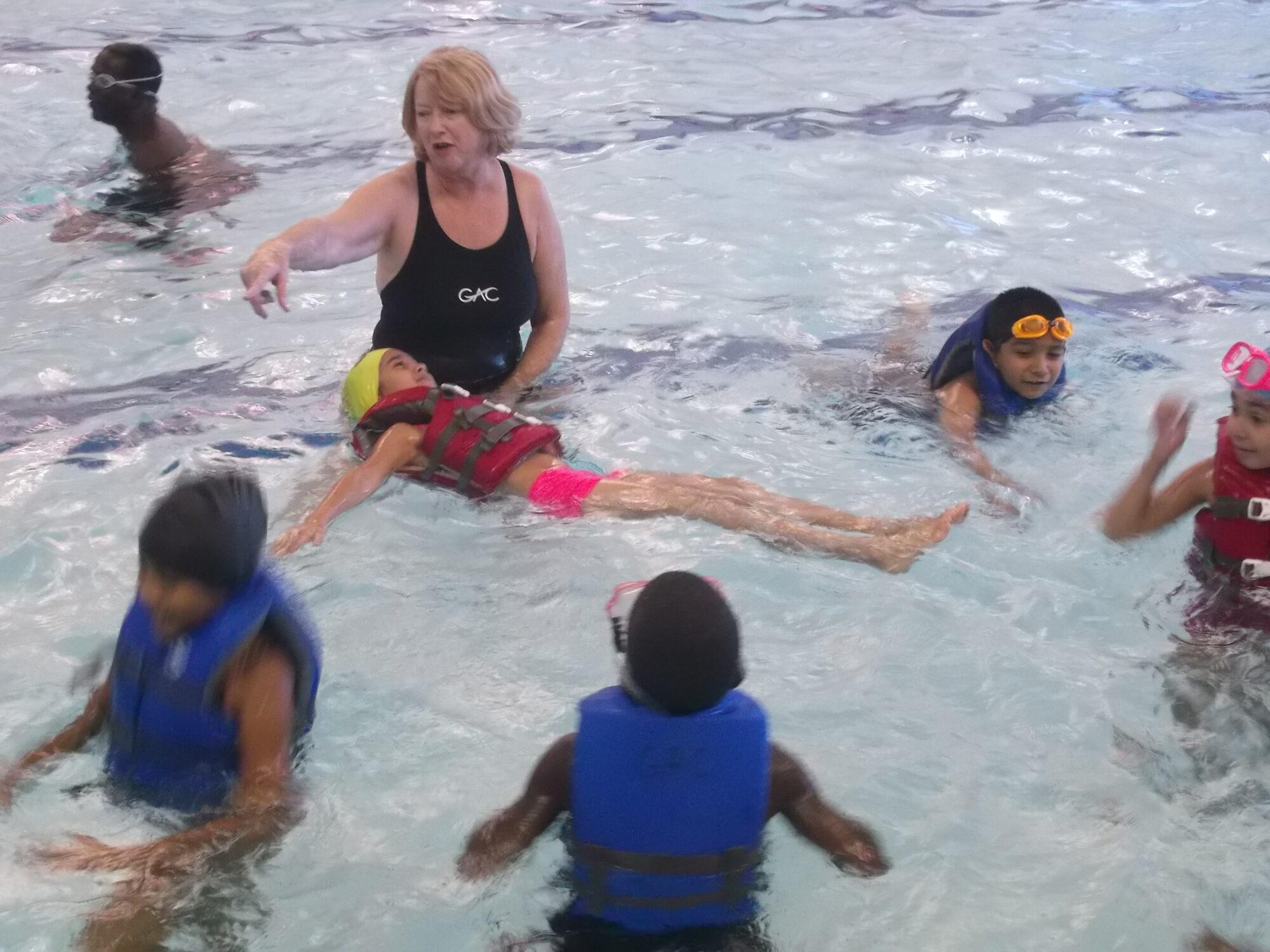 Restricted Registration times are reserved for those currently enrolled in lessons. On the last week of every group lesson session, participants will only be able to register early with their assessment card. Once you have received your assessment card, you may register in person only for the next session before it opens to the remainder of the community.
If it is your first time registering for swim lessons with our facility, you will need to have your child complete a swim assessment in order to be eligible to register for lessons higher than level one for their respective age group. Swim assessments are provided at no additional charge, call our front desk to schedule your assessment.
The Greensboro Aquatic Center reserves the right to move participants down a level for safety purposes. If your child has not been properly assessed and needs to be moved to another level, a spot in another class is not guaranteed for the same session. In the event a spot is not available, a refund or credit may be received.
All lessons are non-refundable. Credit on account may be allowed with the manager's approval.
Group restricted registration assessment cards cannot be used for private lessons. Registration can be done online or in person on the allotted dates.
Once you are scheduled into your time slot for private lessons, the schedule is rigid and is not able to be manipulated. Lessons are not able to be rescheduled by request and are final upon payment. Credit for missed lessons will not be given unless there is a GAC pool closure.
Given the rigid structure of private lessons, please arrive 10 minutes before your private lesson is scheduled to begin to ensure that the swimmer is ready to be in the water for the exact amount of time allotted to them. We must honor everyone's time equally.
All lessons are non-refundable.
Private Swim Lessons
For more information, download the informational flyer and schedule.
Download Flyer
What are Adaptive Lessons?
Adaptive swim lessons use Applied Behavior Analytic strategies to teach children with special needs. Lessons are created for, but not limited to, those with behaviroal, communication, or sensory challenges. Instruction emphasized adapted teaching strategies to accomodate individual abilities, needs, and goals.
Lesson Structure and Pricing
Adapted lessons are generally in (4) or (6) class sessions based on facility availability. Lessons are $10 per lesson and participants must commit to the entirety of the session. Maximum enrollment for each session is 4 participants to ensure a 1 on 1 instructor to participant ratio. All lessons are non-refundable.
How do I register?
Registration is on a first come, first serve basis. Participants can register during the alloted registration times as presented on the flyer. You can register either in person or online for the session that best suits your schedule. If enrollment is full, please add yourself to the waitlist and the GAC staff will reach out if we are able to make any additional accomodations. If you are unsure if your child qualifies for adaptive lessons or have any additional questions, please send an email to john.rife@greensboro-nc.gov.
Adaptive Swim Lessons
For more information, download the informational flyer and schedule.
Download Flyer
2nd Grade Learn-To Swim Extension Program
All graduates of the Greensboro Aquatic Center/Guilford County Learn to Swim Program of the current school year may continue through our Extension Program to learn to swim. It is our goal to provide an instructor during the following hours to assist our graduate students in their aquatic skill development. Class size is limited to 6 students, all classes require a minimum of 3 participants, classes are subject to cancellation if minimum is not obtained.
All lessons are non-refundable.
2nd Grade Extenstion
For more information, download the informational flyer and schedule
Download Flyer
Please note that submission of registration does not guarantee a spot in a program.
Please call the GAC at 336.315.8498 with any questions regarding programs and program registration.