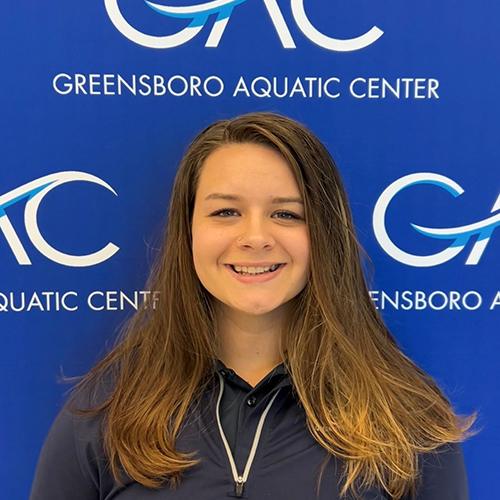 Rachel Krause serves as our Guilford County 2nd Grade Learn to Swim Coordinator. Her main responsibilities include scheduling Guilford County public schools a 5-day field trip to one of our many pool sites to participate in our swim lesson program. Her goal is to teach every public school 2nd grader life-saving swim skills.
Prior to joining the GAC team, Rachel worked for the High Point YMCA Association. She was the Association Aquatics Director and oversaw multiple branches. During her time there, she was the primary Pool Operator, scheduled employees over multiple pools, splash pads and lessons; she implemented new swim programs including the partnership with the Greensboro Aquatic Center's 2nd Grade Learn to Swim Program. She then became the Aquatics Director over the Hartley Drive Family YMCA where she conducted lifeguard-training courses, provided CPR, First Aid and Emergency Oxygen training to the community and staff of the YMCA Association; she facilitated all programs, scheduling and youth development for her department.
Rachel is a certified ASHI Instructor Trainer and Lifeguard Instructor. She has been involved in the sport of swimming since she was a child and has been teaching swim lessons for over 12 years. With her program experience and manager experience, she has brought fresh ideas and plans for our Guilford County 2nd Grade Learn to Swim Program. We cannot wait to watch our program continue to grow under her leadership!